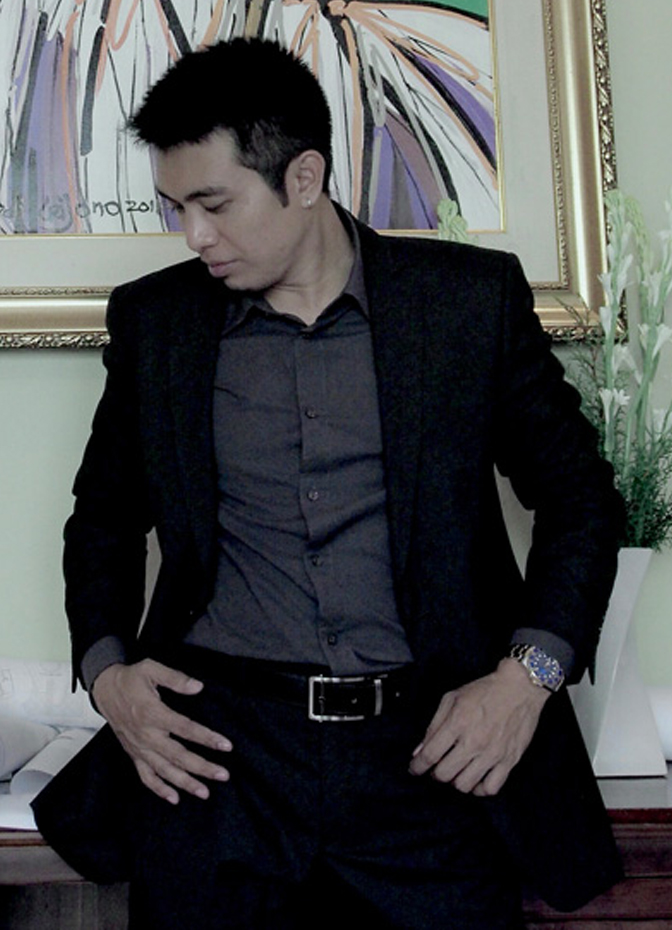 Architect
We all know that tropical architecture design refers to a style of design that focuses on energy reduction, reduction of chemical usage, and bring in local labor and community support. This requires close cooperation of the design team, the architects, the engineers, and the client at all project stages, from site selection, scheme formation, material selection and procurement to project implementation. For me, the most important thing is how to bring minimum negative impact for the environment.
Tropical green building has a same basis as green building in more temperate climates, but the method of construction are completely different. In the tropics, the focus is on keeping cool, preventing insect infestations, and reducing maintenance in the home. These become big considerations for me in designing a project. Generally, tropical green building also bring a design which seeks to reduce power consumption through intelligent architecture, such as by allowing in lots natural light so that electric lights aren't needed during day time, and at night, using white painted ceiling and low energy light bulbs such as compact fluorescents or LED lamps. Solar power, wind power, and / or the use of micro-hydro are often deployed.
If we design house plans for the unique tropical style, our designs offer spacious lanais, high ceilings, and abundance of natural light...
Komang Suardika Jeghier
Principal Architect
Company
Brief About Jeghier Architect
Jeghier Architect, first commenced business since year 2004 where it first began with designing a couple of residential housing projects for foreigners. Slowly, with its persistent efforts and hard works, it produced many exceptional designs that were welcomed by the general consumers and began to receive bigger projects on a more substantial scale as it became more recognized in Bali. Thus, since year 2005, Jeghier registered itself in Ikatan Arsitek Indonesia (IAI) - Indonesian Architect Institute and began to legalize all aspects of its company's administration.
The name Jeghier was first taken from Komang Suardika's nickname, and later patented in Dirjen HAKI (Hak Cipta dan Kekayaan Intellectual) – Ministry of Copyrights and Intellectual Property. Today, Komang Suardika is the principal architect and owner of Jeghier Architect. Komang began his career in architecture after the completion of his undergraduate degree in architecture from the University Udayana Bali in 2001, and has begun to work in a number of renowned local and foreign architectural consultancies in Bali. Climbing the career ladder, moving from one company onto the next, Komang began to gain higher and higher position until he became the head architect in many occasions. Thus, with enough experiences and confidence in his abilities, Komang Suardika decided to start his own architecture consultancy company.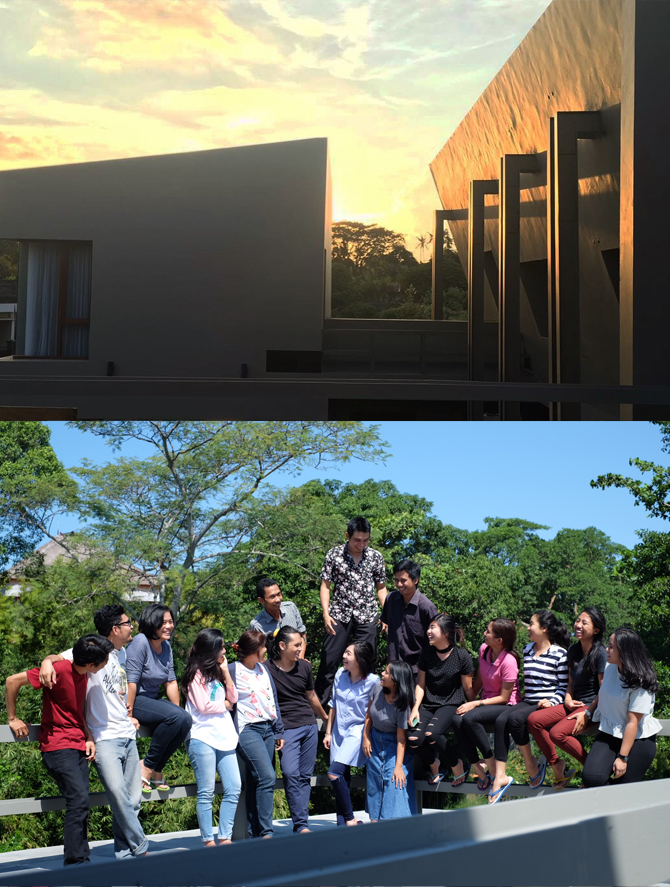 Jeghier's design philosophy is freedom of expression where he continually seeks to find new trends. Unconstrained in a particular architecture style, he often mix and match a couple of styles and new ideas in one design such as tropical design and modern design; and also various other architectural style such as Caribbean, Mexican, Moroccan, etc. However, the initial inspiration and the core and the spirit of the design will first stem from the study of the style and proportion of Traditional Balinese Architecture. Thus, Jeghier ensures that all clients will receive a unique result that is different from one another. Disliking monotony, he seeks to bring out all the different spirits and characters of a site; and, with boundless creativities, seek to reflect all the uniqueness of the site's location and condition.
Today, Jeghier has a team of highly proficient and professional human resources working under his wings. His members of staffs consists of many acclaimed individuals who have excelled and thrived in their specialized field of expertise. Some of his works have also been increasingly commended by various media broadcasts and publications such as TV and magazines.
Until today, clients of Jeghier Architect consists of 90% expatriate including developers, retirees, property investors and entrepreneurs.
In creating a particular design, Jeghier takes all aspects into account including: budget, market demand and the clients' needs for his/her personal touch into the design. In design, the creativity of the architect is constantly challenged to make something new that is both unique and trendy, whereby it should also utilize all aspects of the projects, either positive or negative to complement each other; so that anything negative can become positive and all things exists as value added characteristics to the architectural design in harmony and balance to produce the final masterpiece.
Many current clients of Jeghier Architect are also repeat clients who have used its services before and are satisfied of the results that they received. In fact, many of them also often recommend Jeghier Architect to their associates, friends and business partners.
Services provided by Jeghier Architect are as follows :
Architectural Design
Master Planning
Project Supervision
All steps in the design process are made under a thorough and meticulous thought and scrutiny, accommodating all relevant aspects and factors. Thus, it no doubt that Jeghier Architect is the natural choice for your business partner and as your architectural consultant who can transform its clients' dream and wishes into workable design.